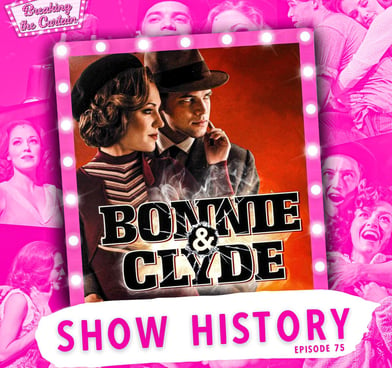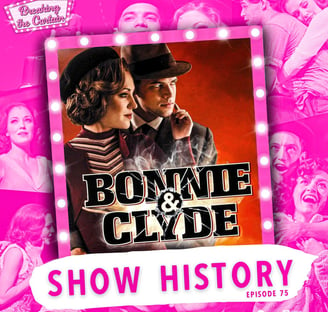 Ep 75 - Show History: BONNIE & CLYDE
A musical about America's most infamous outlaws, a composer known for a string of Broadway flops, investors pulling their money out of the production... What could possibly go wrong?In this Show History episode, we discuss the real-life history behind the robbery duo who inspired Wildhorn's Bonnie & Clyde: The Musical and the road that led to shooting their shot on Broadway.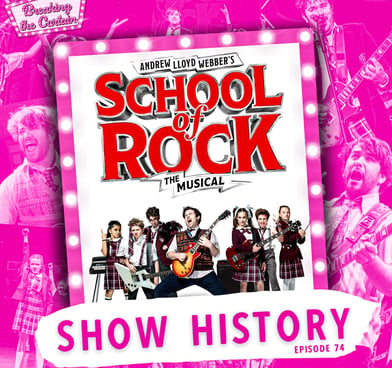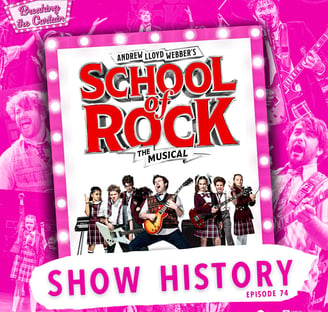 Ep74 - Show History: SCHOOL OF ROCK
School is now in session!Is there anything spookier than realizing summer vacation is over and school has begun? ... Well, maybe a wannabe rockstar pretending to be an elementary school substitute teacher, but that goes without saying.Did you know there's a real-life Dewey Finn?! Tune those guitars, in this episode we discuss School of Rock's field trip to Broadway and beyond!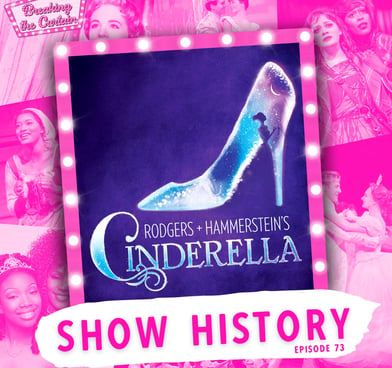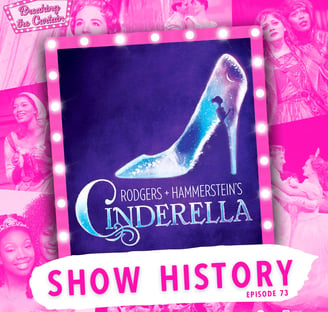 Ep73 - Show History: R&H'S CINDERELLA
Happy almost Fall, y'all! It's the start of our Stagey Spooks Series… May your apple pie scented candles be lit and your cup always filled with pumpkin spice. In fact, we're going to chat all about everyone's favourite Pumpkin Queen… Cinderella!
Our primary focus in this episode will be Rodgers and Hammerstein's Cinderella, in particular, we'll focus on the 2013 Beane Broadway production. But don't you worry, we'll also cover the incredible Brandy version as well as Andrew Lloyd Webber's Cinderella.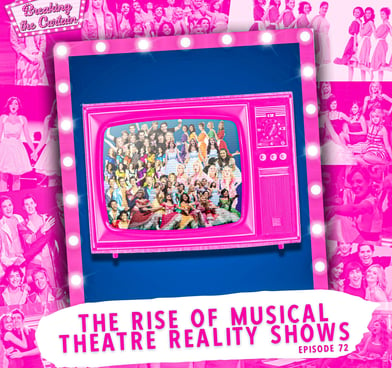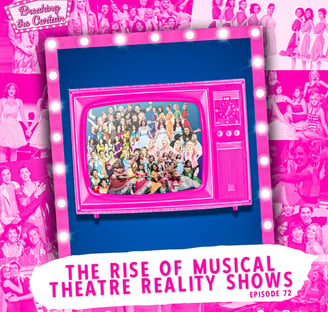 Ep72 - The Rise of Musical Theatre Reality Shows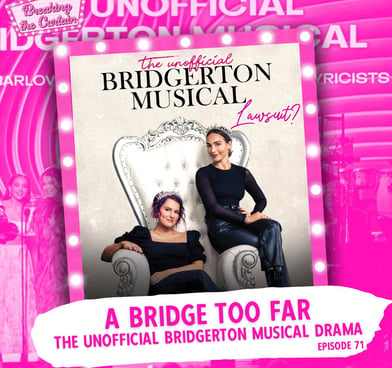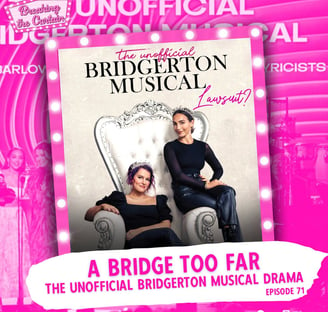 Ep71 - A Bridge Too Far: The Unofficial Bridgerton Musical Drama
Dearest Listeners,
We've been following the drama and lawsuit surrounding B&B's The Unofficial Bridgerton Musical that has taken place over the past few days as we know most of you listening have done as well. It's a bit confusing, so we thought we would make a little episode chatting about what has gone down and our thoughts.
We wish to echo that all of this has been made public knowledge within the media and internet and we personally cannot be 100% certain of anything that has been released as we have no personal involvement.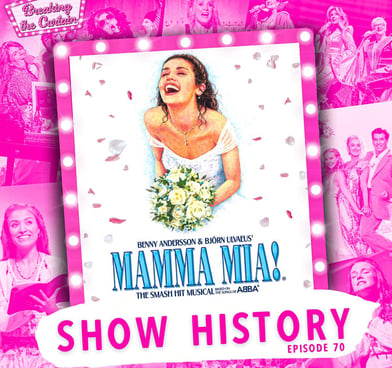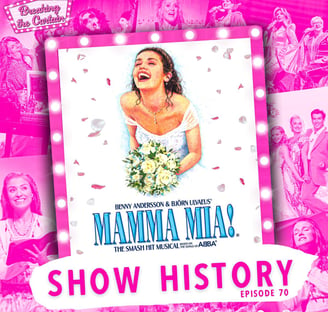 Ep70 - Show History: MAMMA MIA!
For one episode... And one episode only; Mamma Mia: the Show History!
Honey-honeys, in this episode, we're taking you on a journey with us to a little Greek island known as Kalokairi!
Join us as we discuss how a jukebox musical became a global phenomenon with two stellar films!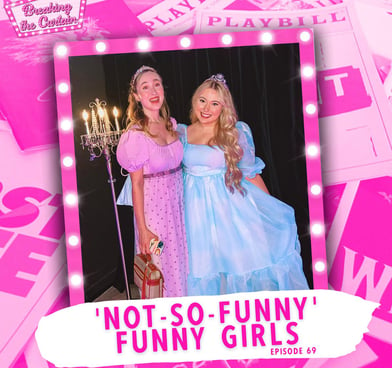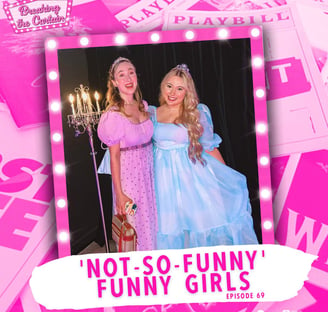 Ep69 - 'Not-So-Funny' Funny Girls
Welcome to this giddy updates episode where we chat all about the shows we saw recently including the Pre-Broadway Engagement of & Juliet! We also share our excitement about the casting announcement for Bat Out of Hell The Musical in Vegas and chat all about the Funny Girl revival drama that has caused us to raise a brow more than once this past month!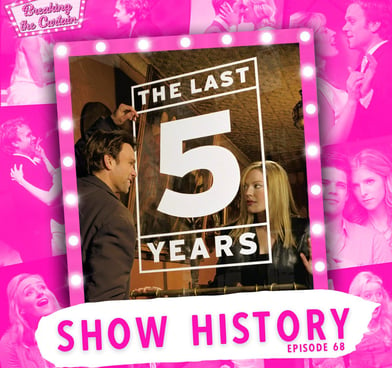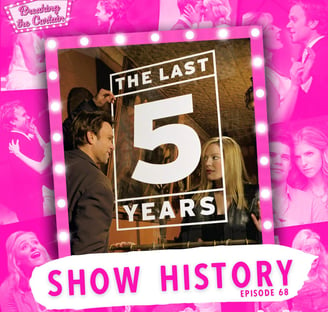 Ep68 - Show History: THE LAST FIVE YEARS
Will you share your life with us for the next 40 minutes?
In this latest Show History episode, we chat all about The Last Five Years, our personal opinions on the relationship between the two characters, the film version and the real-life marriage that inspired the hit musical.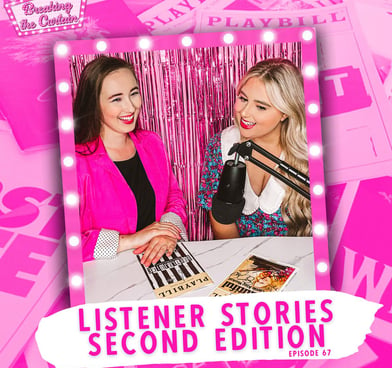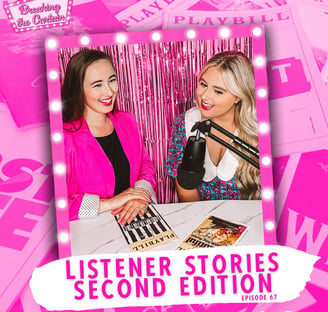 Ep67 - Stagey Listener Stories, Second Edition
Welcome to the Second Edition of Listener Stories where we read your theatre stories back to you! In this episode, we've got stories about what happens when Olaf's butt falls off on stage, excitement-shouting at the stage door, first time seeing shows, an on-stage toilet paper mishap, shattered snow globes and more!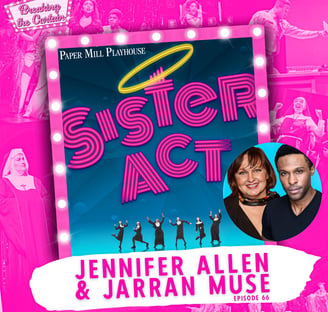 Ep66 - Spread the Love Around with JENNIFER ALLEN & JARRAN MUSE
In this thrilling episode of Breaking the Curtain, we're joined by the sensational Jennifer Allen and Jarran Muse. They are currently playing Mother Superior and Lt. Eddie Souther in the Paper Mill Playhouse production of Sister Act!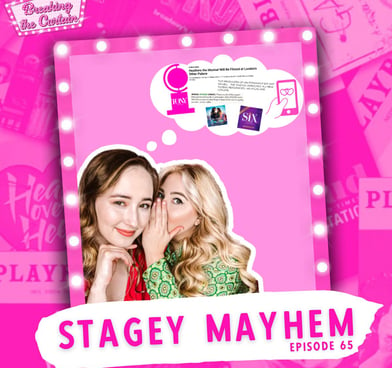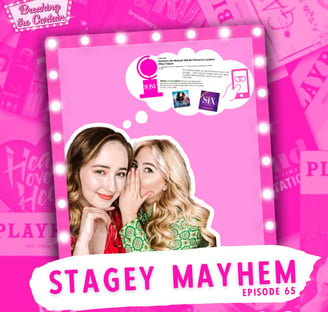 Happy May! We're back with a special updates episode for you. Join us as we ramble about the upcoming Tony Nominations, News from Bat Out of Hell the Musical, Dating Apps and more!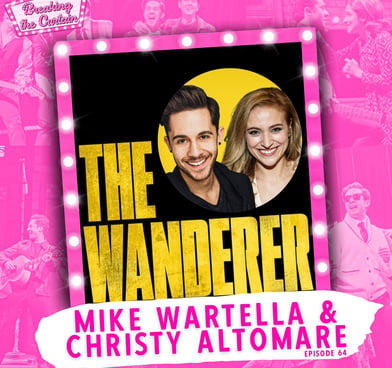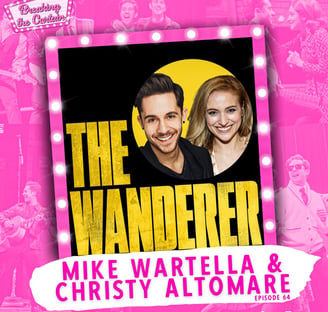 Ep64 - All Things The Wanderer with Mike Wartella & Christy Altomare
In this thrilling episode, we're joined by Mike Wartella and Christy Altomare to chat all about the new hit musical The Wanderer based on the life of legendary singer/songwriter Dion.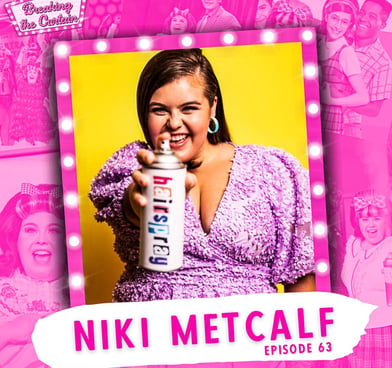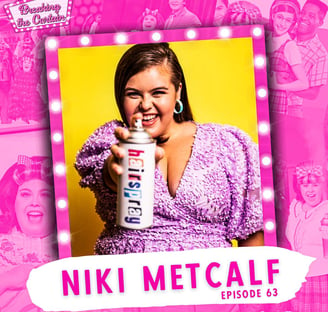 Ep63 - Good Morning Baltimore with Niki Metcalf
Get ready Baltimore! We're joined by the incredibly talented Niki Metcalf! You can see Niki "eat some breakfast, then change the world" across America as Tracy Turnblad in the National Tour of Hairspray!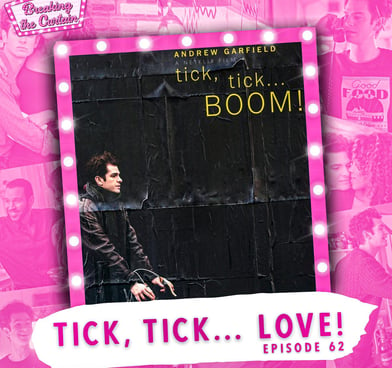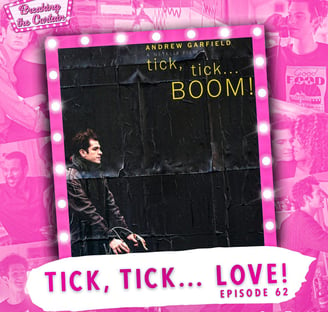 Ep62 - tick, tick... LOVE!
In this hour long episode, join Cris and Joce as they gush all about the film adaptation of Tick, Tick... BOOM!
The film tells the story of Jonathan Larson; an aspiring composer in New York City who is worried he made the wrong career choice, whilst navigating the pressures of love and friendship.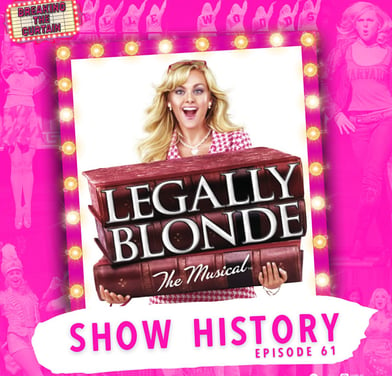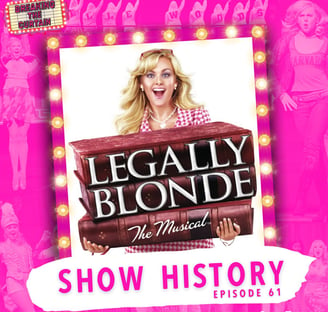 Ep61 - Show History: LEGALLY BLONDE THE MUSICAL
It's time to get SERIOUS about Legally Blonde the Musical! Join us as we discuss how a film about sorority-girl-turned-lawyer Elle Woods became one of our favorite musicals! From working with live dogs on stage, being the first fully-staged musical to play on TV while still playing in New York City, to an MTV reality show... We're cracking open our books and breaking down the history behind Legally Blonde the Musical.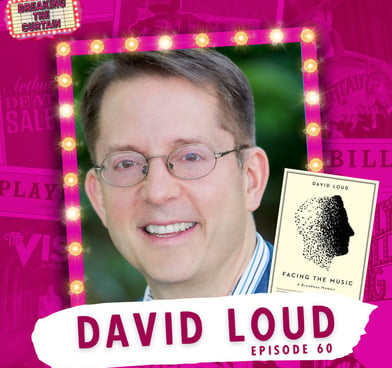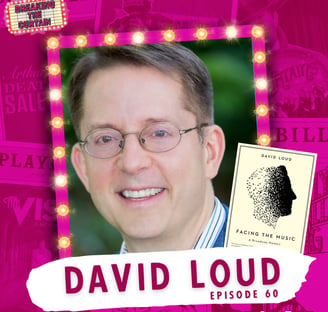 Ep60 - Facing the Music with David Loud
On this episode of Breaking the Curtain, we're joined by legendary Broadway Musical Director and arranger David Loud, who has written a book recounting his wildly entertaining and deeply poignant trek through the wilderness of his childhood and the edge-of-your-seat drama of a career on, in, under, and around Broadway for decades.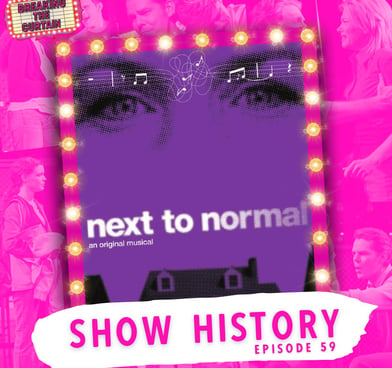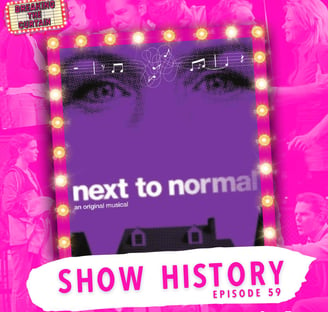 Ep59 - Show History: NEXT TO NORMAL
It's March 1st. And it's cheese.
Next To Normal is a rock musical about a typical American family hiding mental illness from the world. Diana Goodman has been struggling with bipolar depressive illness and delusions for seventeen years following the passing of her infant son. The show recognizes the strain her mental illness puts on her family, and their struggle to find their own "normal."
*TRIGGER WARNING* contents of the show include death, mental illness, drug use and abuse, and suicide.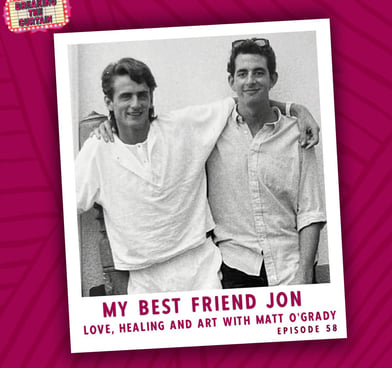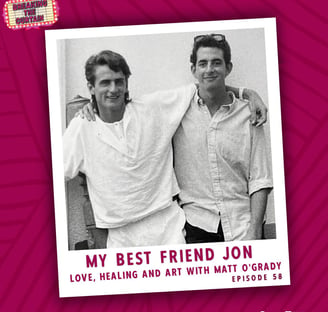 Ep58 - My Best Friend Jon: Love, Healing and Art with Matt O'Grady
What a way to spend the day!
On this very special episode of Breaking the Curtain, we're joined by Matt O'Grady, Jonathan Larson's best friend and the real-life inspiration behind Michael in Tick, Tick... BOOM! and Angel in RENT. In a beautiful follow up to our season opener, The Life and Legacy of Jonathan Larson, tune in to hear about Jon's life, art, and healing from someone very near and dear to him.
We are so grateful to Matt for taking the time to share personal stories and memories with us as well as chat all about the wonderful Academy Nominated film 'Tick, Tick… BOOM!'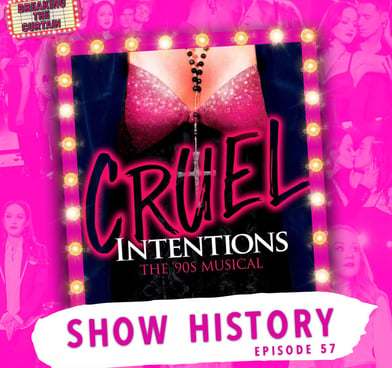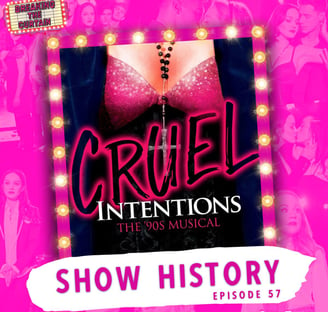 Ep57 - Show History: CRUEL INTENTIONS THE '90S MUSICAL
Calling all you love fools, we're diving beneath the covers into the cruellest love story of all - Cruel Intentions: The '90s Musical! We highly encourage you to sit back, relax, pour yourself an iced tea... From long island... Oh, and one last thing… Happy hunting!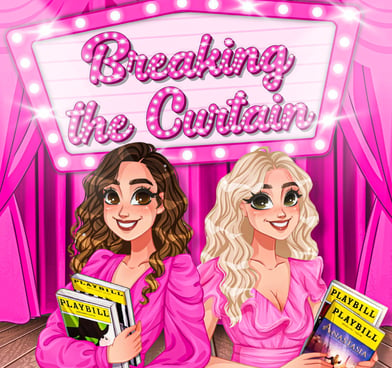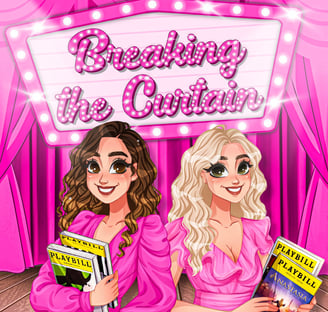 Ep56 - Birthday Cake and Stagey Men
Hello Stagey Friends! It's our first updates episode of Season 3. Join us as we take a look behind the scenes at the research into our premiere episode 'The Life & Legacy of Jonathan Larson', chat all about the latest theatre news and share what's coming up in February!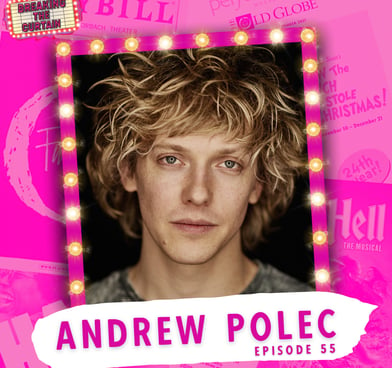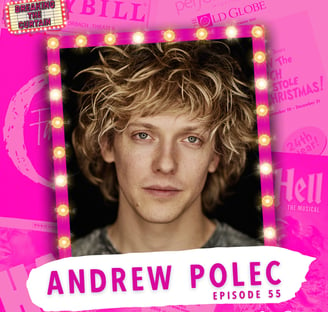 Ep55 - Catching Up with Andrew Polec
We catch up with 2021 Lotte Lenya Competition Winner, Andrew Polec! Andrew starred as Strat in the original company of Bat Out of Hell: the Musical, Berger in Hair, and most recently took on the titular role of the Grinch at The Old Globe.
When we spoke with Andrew, he was getting ready for his last few shows as the Grinch, and took some time out of his busy schedule to catch up with us about performing during a global pandemic, getting his Masters degree, and much more!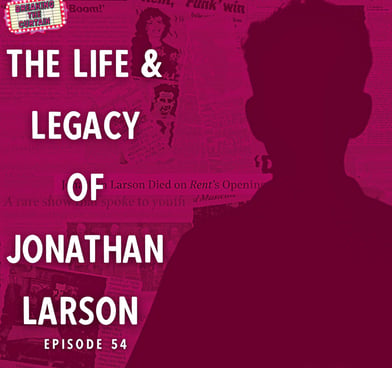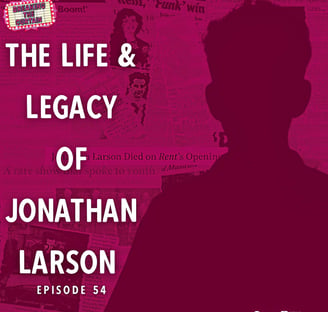 Ep54 - The Life and Legacy of Jonathan Larson
This story takes place in the winter of 1996 in New York City. Inside the fourth floor of an apartment building on the corner of Greenwich and Spring Street in lower Manhattan is 35-year-old composer Jonathan Larson who's preparing for the first preview of his new show; RENT. He will soon become the future of musical theatre, but the world doesn't know that yet… And unfortunately, Jonathan would never live to see the success of his work.
Join Cris and Joce as they dive deep into the life and legacy of Jonathan Larson.