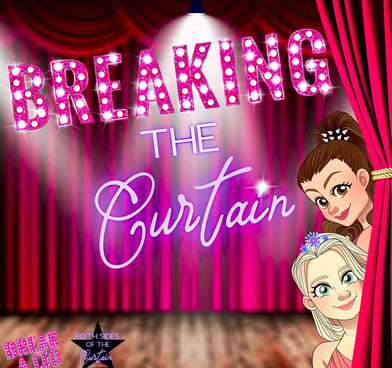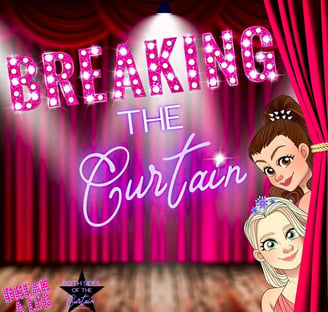 Ep53 - Once Upon a December Updates
It's time to unwrap our Stagey Holiday Gift Guide! Join Crissy and Jocelyn as they chat about the HOTTEST theatre news around the world from the upcoming NBC event - Annie Live! to the new Gatsby musical across the pond. They also share what made their 'must-have stagey gift list', and so much more on the final updates episode for Season 2 of Breaking the Curtain!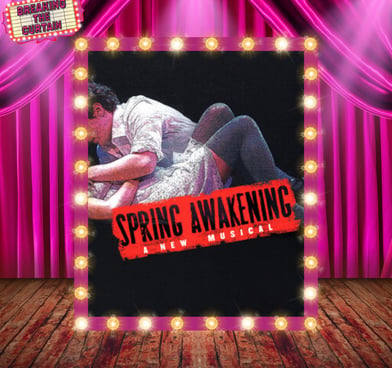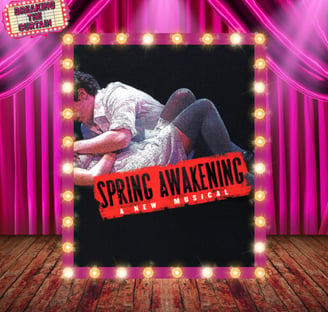 Ep52 - Show History: SPRING AWAKENING
We've all got our junk, and our junk is Spring Awakening
On this Show History episode, we're going all the way back to Broadway 2006 to discuss everyones favourite teenage angsty musical: Spring Awakening. We really hope we don't 'totally f*ck' it up!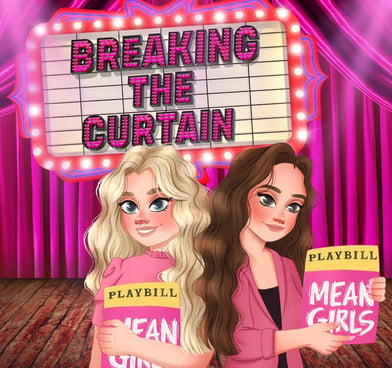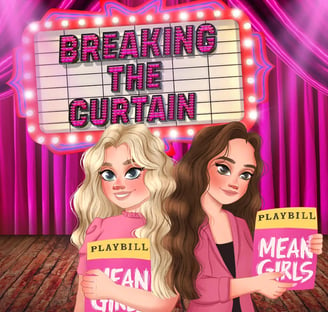 Ep51 - Holiday Drinks in A Grande Cup
Happy November Stagey Friends! On this update episode we tackle all of the latest news and exciting topics in Theatre Land including a heavy discussion about the Wicked film casting announcement, the return of the Macy's Thanksgiving Day Parade, a potential 'royal' theatre disaster, our favourite holiday drinks and so much more!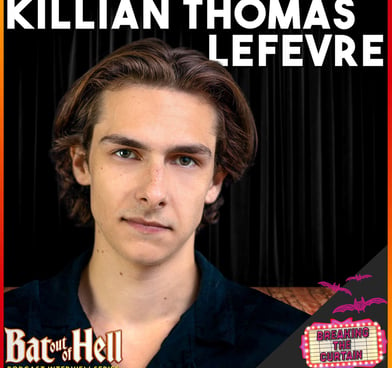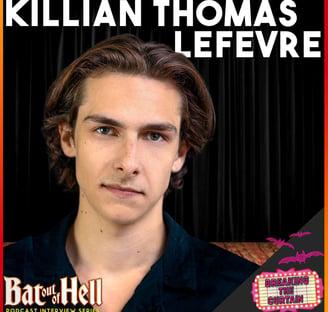 Ep50 - Bat Out of Hell Interview Series: KILLIAN THOMAS LEFEVRE
In this final episode of our Bat Out of Hell The Musical Interview Mini Series we're joined by Killian Thomas Lefevre who plays Tink in the new UK & Ireland touring production! Listener beware, we drop some major plot spoilers throughout.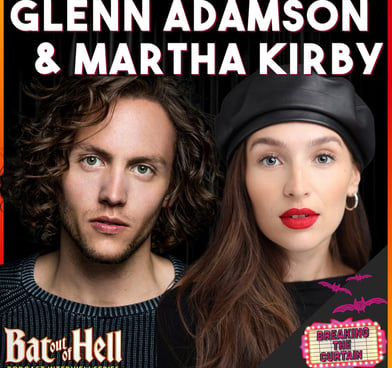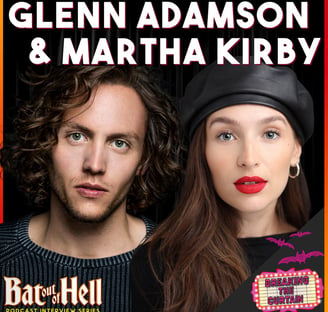 Ep49 - Bat Out of Hell Interview Series: GLENN ADAMSON & MARTHA KIRBY
We're back with a very exciting third episode in our Bat Out of Hell The Musical Interview Mini Series! This time we're joined by the leads of the show, Glenn Adamson and Martha Kirby to chat all about their journey as Strat and Raven in the UK & Ireland touring production!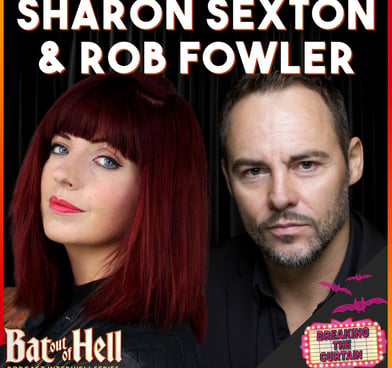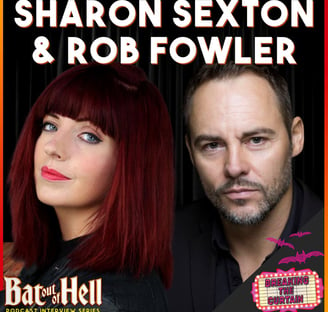 Ep48 - Bat Out of Hell Interview Series: SHARON SEXTON & ROB FOWLER
In this very exciting second episode in our Bat Out of Hell The Musical Interview Mini Series, we're joined by Original Cast Members, Sharon Sexton and Rob Fowler to chat all about their journey from the beginning all the way to starring in the UK & Ireland touring production!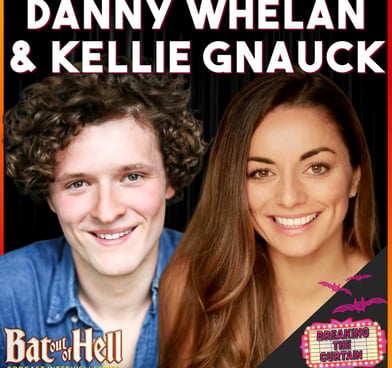 Ep47 - Bat Out of Hell Interview Series: KELLIE GNAUCK & DANNY WHELAN
In this very exciting first episode in our Bat Out of Hell The Musical Interview Mini Series, we're joined by performers, Kellie Gnauck and Danny Whelan to chat all about their roles as Valkyrie and LeDoux in the UK & Ireland touring production!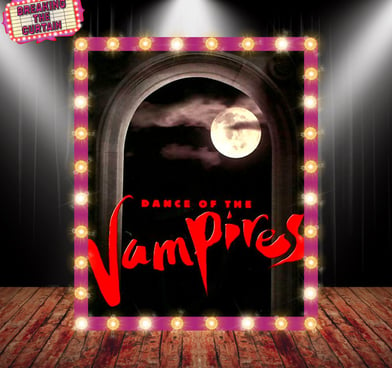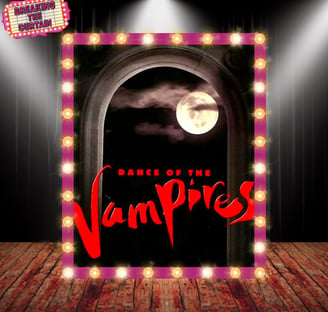 Ep46 - Show History: DANCE OF THE VAMPIRES
Join us as we sink our teeth into the history behind yet another spooky musical: Dance of the Vampires! Is there anything more terrifying than a very expensive flop? We think not!
This campy musical, based on the Roman Polanski film The Fearless Vampire Killers, follows Professor Abronsius and his bumbling assistant Alfred as they attempt to prove the existence of vampires in Transylvania. Alfred falls for the innkeeper's daughter Sarah, unaware that she is being pursued by the mysterious Count von Krolock.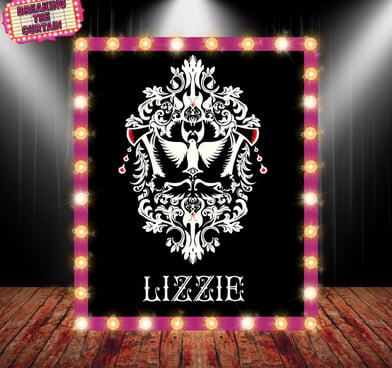 Ep45 - Show History: LIZZIE
Lizzie Borden took an axe, gave her mother forty whacks. When she saw what she had done, she gave her father forty-one...
On this Show History episode, we hang up our LaDuca shoes and take a stab at True Crime. Join us as we look into the real-life case of Lizzie Borden, who inspired the musical LIZZIE; an American mythology set to a blistering rock score with a sound owing less to Sondheim and Andrew Lloyd Webber than to Bikini Kill, the Runaways, and Heart.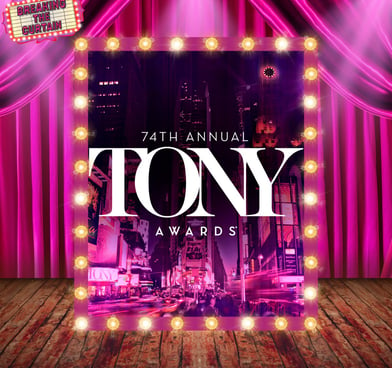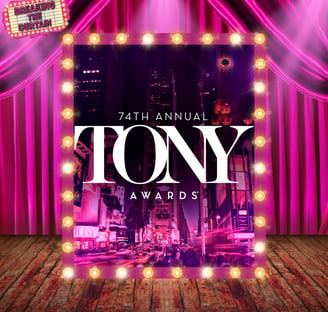 Ep44 - Isn't It Ironic? We Didn't Watch the Tonys
It's our Tony Awards episode-ish! Join us as we discuss our highlights, Best Dressed, and shame the fact the ceremony was put behind a paywall! Ah, Tony Season...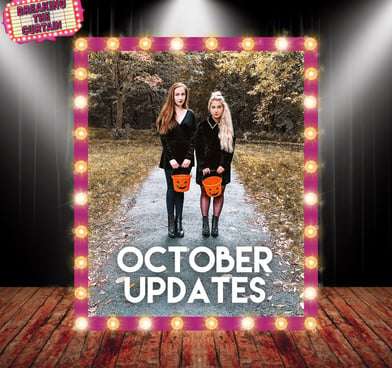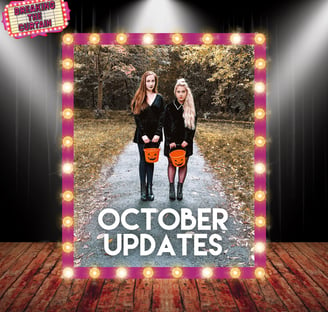 Hello Spooky Friends! It's October and we've got some exciting news... Listen to find out!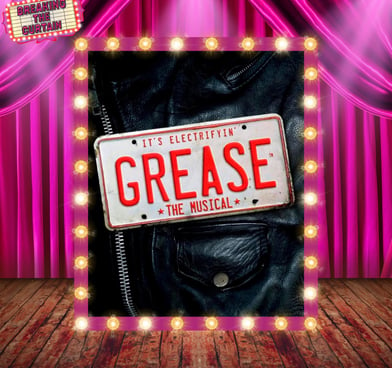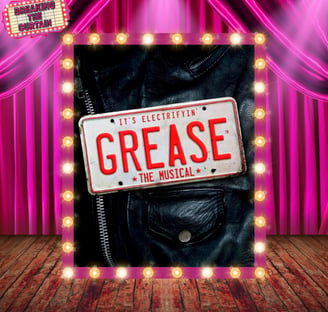 Ep42 - Show History: GREASE
You better shape up and sharpen your pencils, 'cause we're taking it all the way back to the Class of 1959 for this Show History lesson! Join Cris and Joce as they hand-jive their way through all the exciting Grease milestones.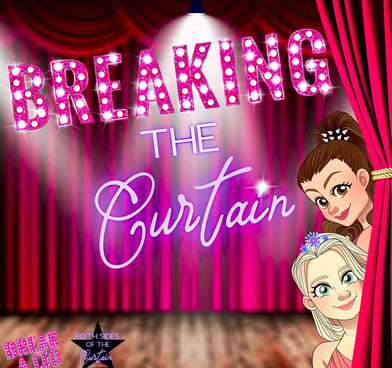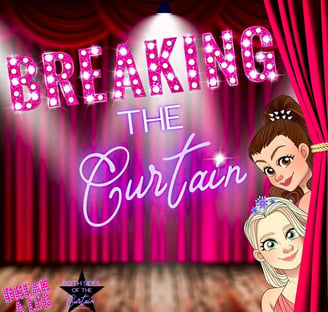 Ep41 - Scouting Out September
Happy September, Stagey Friends! On this episode we discuss the latest adventure in our lives as well as all of the exciting Theatre News around the globe!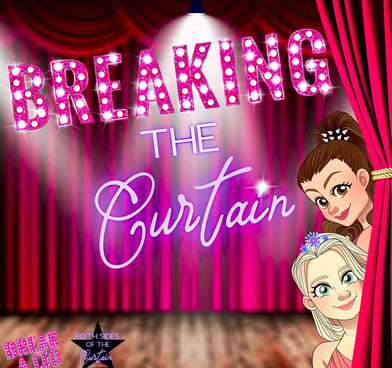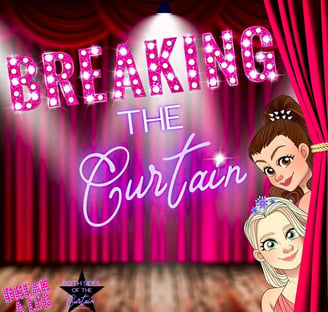 Ep40 - Celebrating One Year of Podcasting
THANK YOU FOR SPENDING 525600 MINUTES WITH US!
Today is 1 Year since we began our podcast journey and we couldn't be more grateful for everyone who listens to our theatre ramblings, joins us for interviews, messages us about our episodes, etc… We love you, stagey friends!
Enjoy the episode full of our favourite podcast moments, news about future episodes, and even a blooper reel!Thank you!!!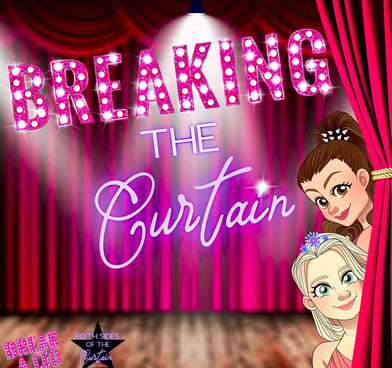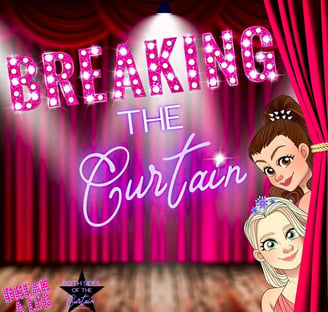 Ep39 - All Things Savage the Musical with Nicolette Blount & Lindel Hart
Join Jocelyn and Cris as they sit down with Nicolette Blount (Creator, Composer, Book Writer, and Lyricist of Savage the Musical) & Lindel Hart (Book Writer)
Savage is a new musical based on a true story about Chickasaw Sharpshooter, Wanda Savage in the 1920s. She went from being a widowed single mom, to the circus, to Vaudeville, to Hollywood, to a dirty brothel. A redemption story about her loves, losses, fame, regrets, hopes, & survival in a world that chewed her up & spit her out. She was ahead of her time. She knew what she wanted and sacrificed everything to get it.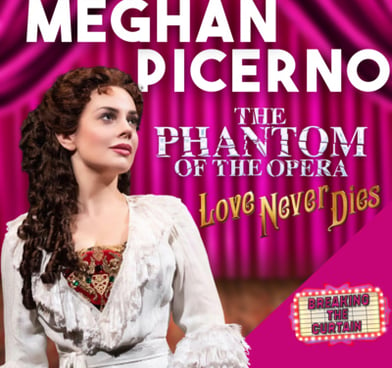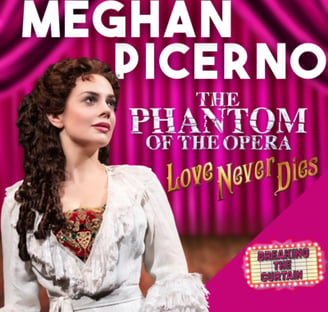 Ep38 - All We Ask of MEGHAN PICERNO
Christine... Christine...
We chat all things the Phantom of the Opera with Broadway's current Christine Daaé, Meghan Picerno!
Meghan Picerno is an American theatre actress and coloratura soprano opera singer. She is known for her role as Christine Daaé in the US Premiere and 1st National Tour of Andrew Lloyd Webber's Love Never Dies.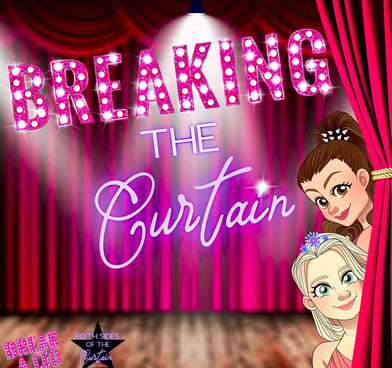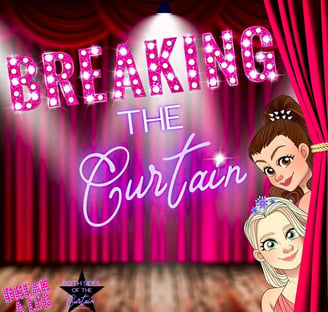 Happy August, Stagey Friends! It's officially our 'podcastiversary' month! Join us for this updates episode to hear all about the wonderful digital shows we watched over the past few weeks, upcoming events, ways you can share your own story on our podcast... And so much more!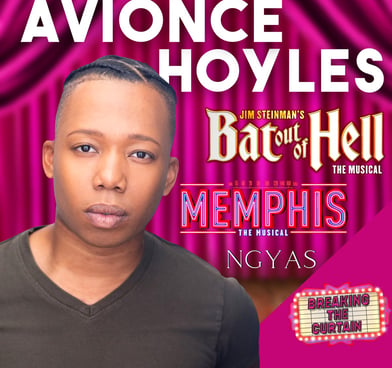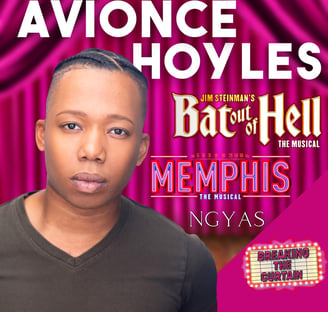 Ep36 - Catching Up with AVIONCE HOYLES
In this very special episode, we had the opportunity to interview Avionce Hoyles, who is one of our absolute favourite humans! We chat with Avionce all about his time as Tink in the North American productions of Jim Steinman's Bat Out of Hell the Musical, playing Gator in the National Tour of Memphis the Musical, his recent performance on America's Got Talent, and his project, the Next Generation Young Artist Showcase - listen to hear how you can get involved!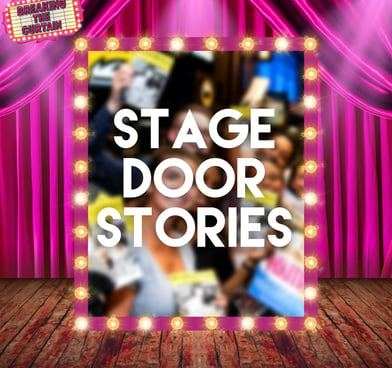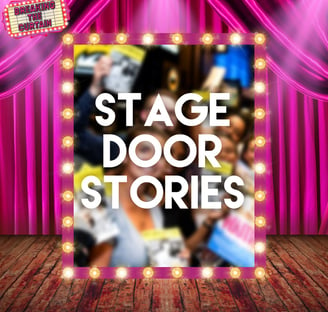 Ep35 - Stage Door Stories
Join us as we discuss 'Stage Door Tips and Tricks', etiquette, share our own favourite memories, and read our first batch of Stage Door Listener Stories!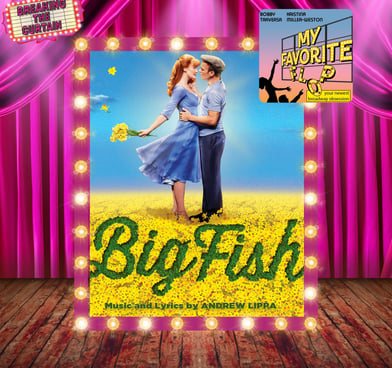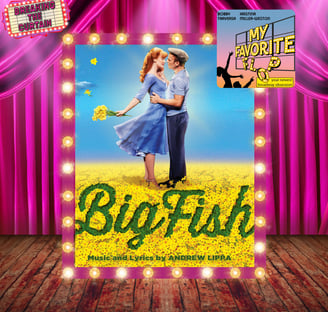 Ep34 - Show History: BIG FISH with MY FAVORITE FLOP
What's better than chatting about a Broadway flop? Chatting about a Broadway flop with our friends Bobby & Kristina of MY FAVORITE FLOP! Join Jocelyn, Bobby, and Kristina as they discuss BIG FISH and why it's classified as a 'flop.
'MY FAVORITE FLOP is a podcast hosted by Bobby and Kristina, who dive deep into the fathomless files of Broadway history to explore yet another fabulous flop. From Annie 2 to Zombie Prom, they'll leave no stone unturned until every single musical misfit is unearthed, redeemed, and finally gets invited to the Prom. (No pig's blood, please!)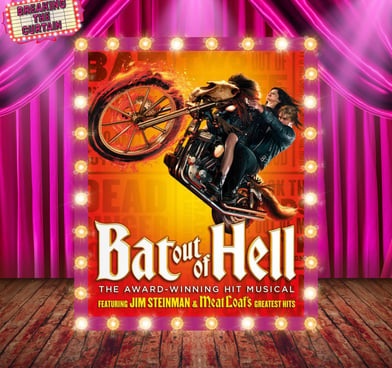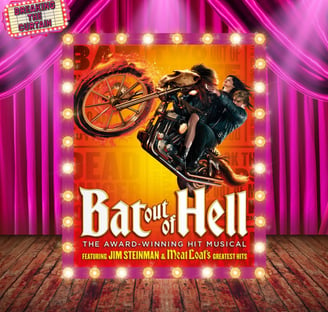 Ep33 - Show History: BAT OUT OF HELL THE MUSICAL
In honour of Jim Steinman, we've reworked our original Bat Out of Hell: the Musical Show History episode script to bring you a more detailed timeline of events leading up to the creation of this rock 'n' roll night at the theatre!
Bat Out of Hell is a post-apocalyptic rock and roll love story. Set in a dystopian future, the island of Manhattan; renamed Obsidian, has floated out to sea and is now under the reign of Falco; the tyrannical ruler set on 'revitalizing' the city. Living in the abandoned subway tunnels underneath the city are a group of genetically-altered teenagers, known as The Lost, who are frozen at the age of eighteen. When Strat; the reckless, rebellious leader, meets Falco's sheltered daughter, Raven on the eve of her eighteenth birthday, the stars align and they fall head first into the wonder of first love.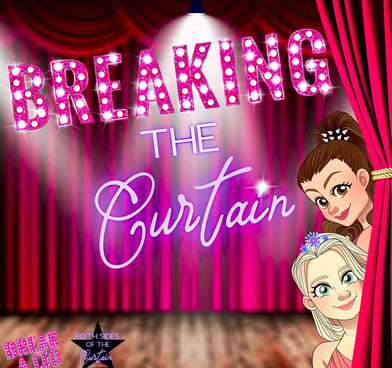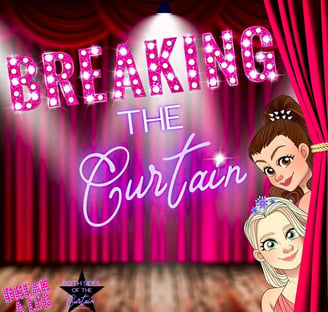 Ep32 - Show History: HEATHERS
Hey, Corn Nuts! Step into our Candy Store! Continuing with our Heathers 3-Part Series, we've dedicated an entire episode to the creation of Heathers The Musical! Slap on a swatch and grab a Diet Coke, we're about to motor right into this wacky cult-classic!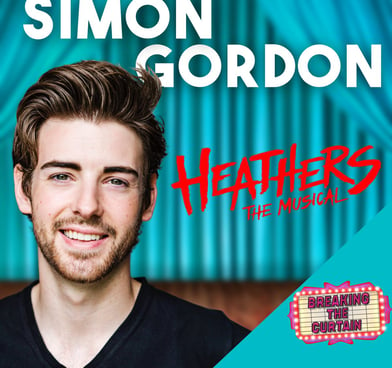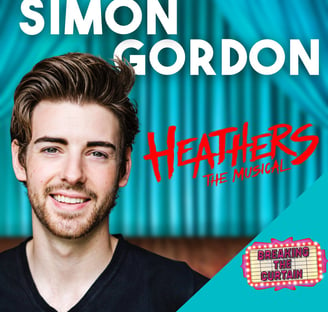 Ep31 - Freeze Your Brain with SIMON GORDON
Greetings and Salutations!
In this episode, we're joined by Simon Gordon, who plays the role of 'JD' in the upcoming U.K. tour of Heathers the Musical! Slap on your Swatch, sit back with a slushie and enjoy as we chat all about Heathers! It's so very!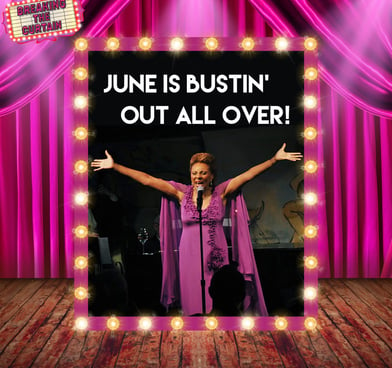 Ep30 - June Is Bustin' Out All Over!
Welcome to yet another stagey end of the month ramble where we give you the 411 on the latest theatre news! Broadway IS back! Two new productions of Heathers opening in the UK?! We have to PAY to watch the Tony Awards?! Listen for all the updates!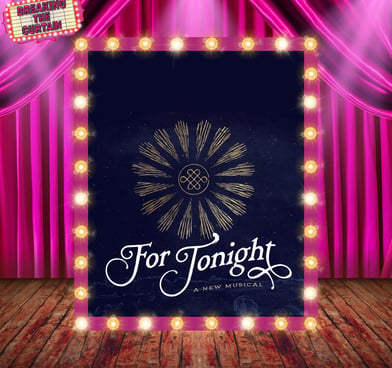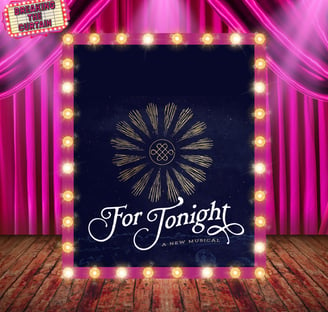 Ep29 - An Exclusive Look Into FOR TONIGHT: A NEW MUSICAL
As you know, Breaking the Curtain loves new musicals! Join Cris and Joce as they sit down with Spencer Williams and Shenelle Salcido, co-writers of the new musical, For Tonight!
The team is also joined by Joseph Perdue, the orchestrator working with the team on the U.K concept album being released this summer!
For Tonight is a new, original, musical inspired by the writer's third great grandfather's handwritten journal. Through a riveting score, the atmospheric soundscape blends traditional Welsh choral, indie-pop, folk, and Romani inspired melodies and rhythms. At its core, For Tonight is an exploration of the power and meaning of home.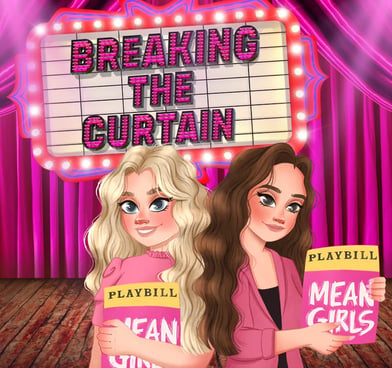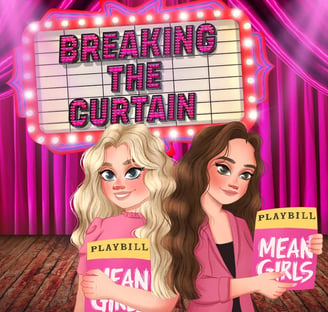 What's your dream musical?
Join us as we countdown our Top 5 Dream Musicals based on pre-existing material (books, films, musician, etc!) Listen to find out which one of us wants a "Brucebox Bruceical"...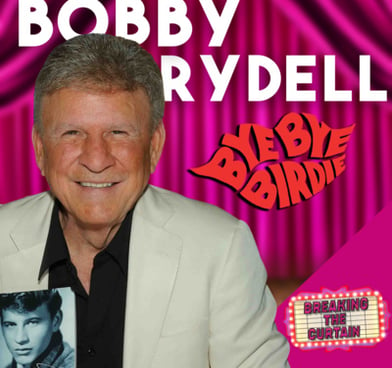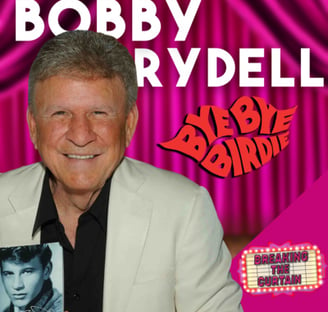 Ep27 - A Lot of Livin' to Do with BOBBY RYDELL
In honour of the 58th Anniversary of the iconic film version of Bye Bye Birdie, we sat down with Bobby Rydell who played the role of Hugo Peabody!
Teen idol, Bobby Rydell ruled late-'50s charts with hits like "Volare," "Wild One," "Kissin' Time," and "Forget Him." He was so influential up through the early '60s that the high school in Grease was even named after him! Bobby has gone on to sell over 25 million records including more than 30 Top 100 hits.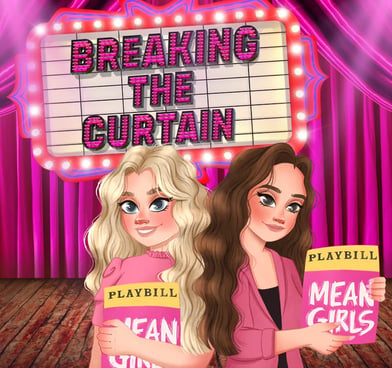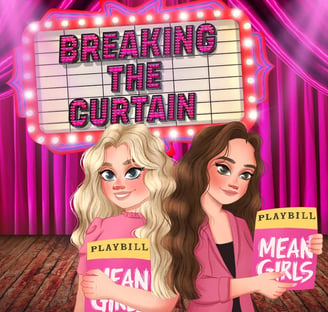 Ep26 - It's Maaaaay! Broadway's back?
I'm the month you want! It's me, it's Maaaaay!
Welcome to yet another stagey end of the month ramble where we give you the 411 on the latest theatre news! Broadway's coming back? New RENT Documentary? Listen for all the updates!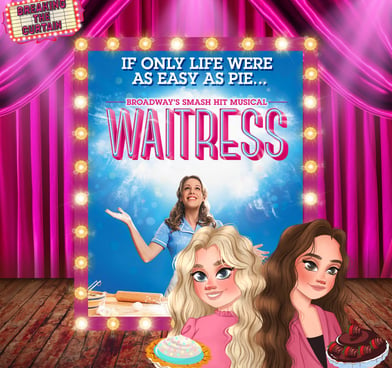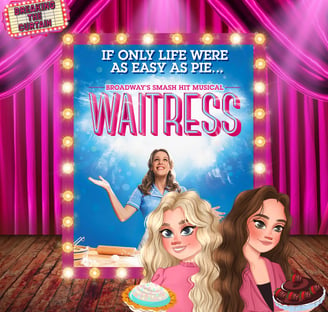 Ep25 - Show History: WAITRESS
Discover 'what baking can do' in our latest Show History episode all about Broadway's favourite 'baked from the heart' musical, Waitress! Waitress is a musical with music and lyrics by Sara Bareilles and a book by Jessie Nelson. The musical is based on the 2007 film of the same name, written by Adrienne Shelly.
It tells the story of Jenna Hunterson, a baker and waitress in an abusive relationship with her husband, Earl. After Jenna unexpectedly becomes pregnant, she sees a pie baking contest and its grand prize as her chance.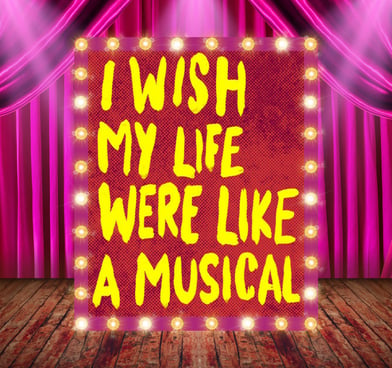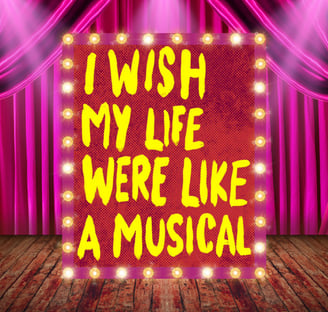 Ep24 - Wishing Our Lives Were Like A Musical with I WISH MY LIFE WERE LIKE A MUSICAL
I Wish My Life Were Like A Musical is a sparkling musical revue lifts the lid on the highs and lows of life as a musical theatre performer. From voice-straining high notes to limb-spraining high kicks, via on-stage smooches and off-stage feuds, this laugh-out-loud caper takes in the journey from wide-eyed drama school graduate to difficult diva (or past-it chorus member).
We had the opportunity to chat with comedy album chart-topper Alexander S. Bermange, and West End regulars Lucas Rush and Charlotte Anne Steen who star in this brilliant musical.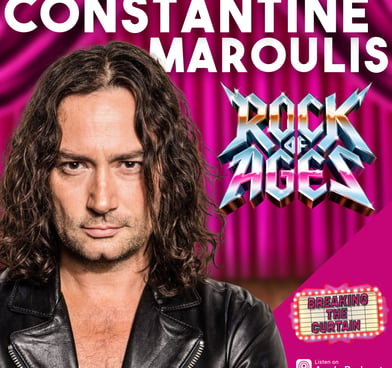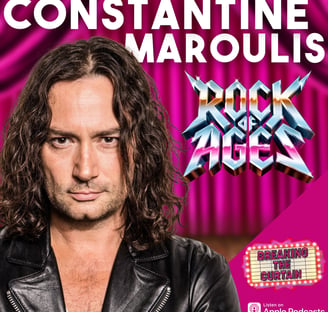 Ep23 - Nothin' But a Good Time with CONSTANTINE MAROULIS
We wanna rock!
Join us for this very exciting Show History episode where we talk all about the five-time Tony Nominated Musical ROCK OF AGES in honour of the 12 Anniversary with our special guest, the Original Broadway Drew, Constantine Maroulis!